Go DE - Get things done with Go DE
Let's Get Things Done
Together
Delaware is improving how we connect with and serve our residents and visitors through digital channels. Transforming the way state government interacts with the public is a top priority of the Governor. We are shifting government's focus to better serve the needs and desires of people we serve, and the agency staff that serves them. Go DE will provide residents and visitors to Delaware an easier way to make required agency transactions such as paying for a government service or filing an application for a permit or license.
Making these transactions easier for Delawareans and our visitors, and simplifying maintenance for agency staff, will improve the quality of interactions we have with those we serve. Let's work together to build a more connected, modern, and responsive government for the people of Delaware and visitors to our state.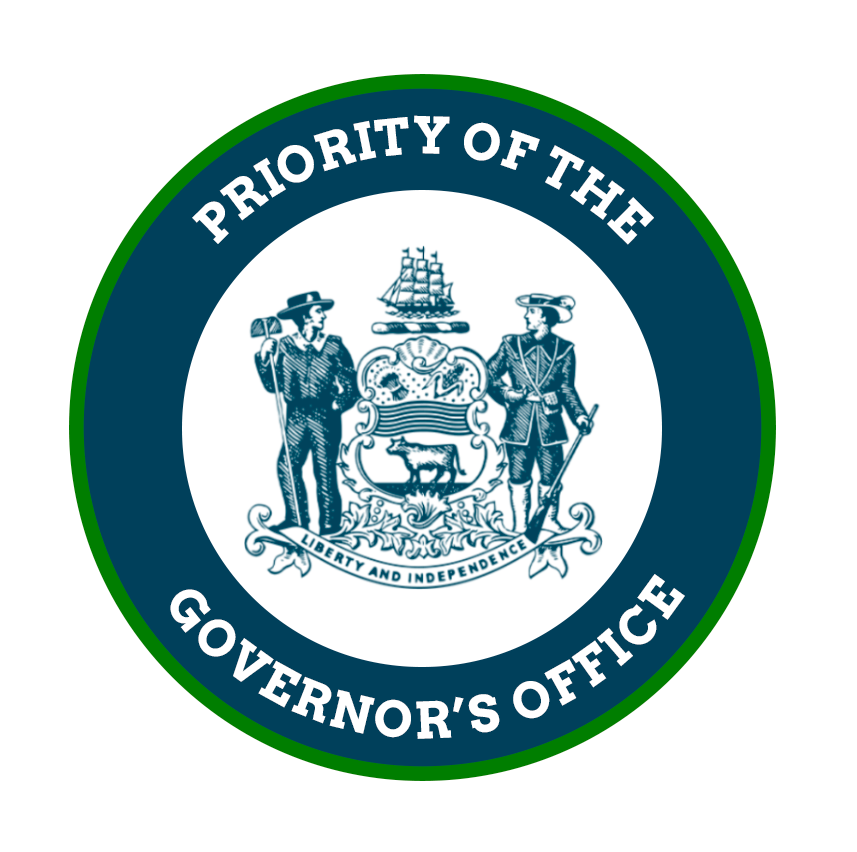 "We should also make it easier for everyday Delawareans to interact with their state government.

We need a One Stop for Delaware Citizens - where you can buy your park pass, register to vote, renew your license or check for snow closures."

- Governor John Carney 2020, State of the State
Taking State Transactions to the
Next Level
Agency Go DE Benefits Include...
Easy integration with Delaware agency applications

Secure single sign-on using a my.Delaware.gov account

Mobile friendly easy checkout

Credit Card and ACH Payment Options

Available Transaction/payment history
Personal Wallet for quick payments

Personal Address Book

Email and SMS payment notifications/ receipts

English/Spanish language support
A Sneak Peek at What's to Come…
Accessible Platform
Automatic Reminders
Payment Systems Evolution
Take a look at these examples of the Go DE portal appearance on mobile.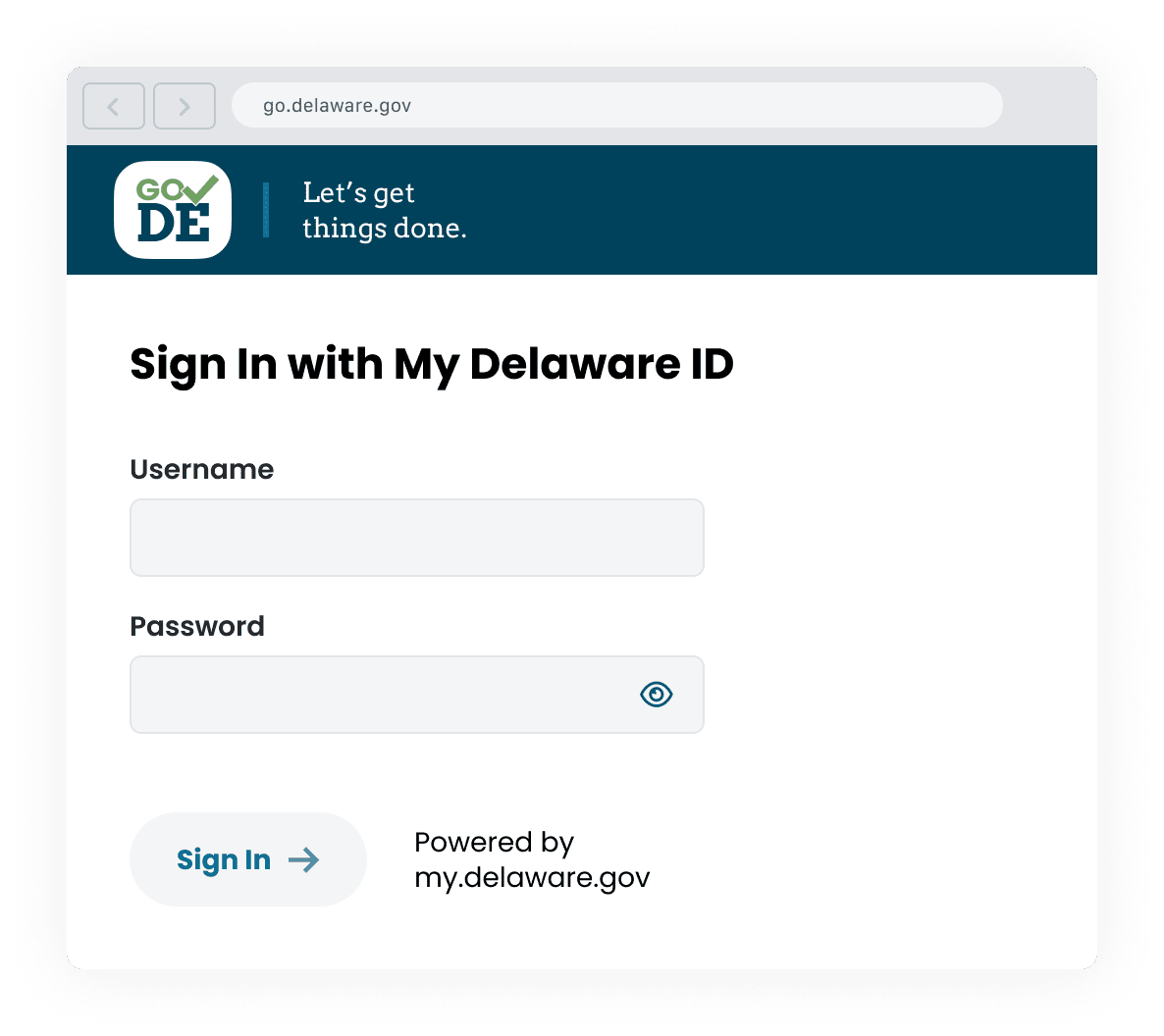 The next screen after the sign-in screen is the my transactions screen.
The next screen after the my transactions screen is the payment method screen.